Quickly and Safely Restore Volume and Fullness to Your Face and Lips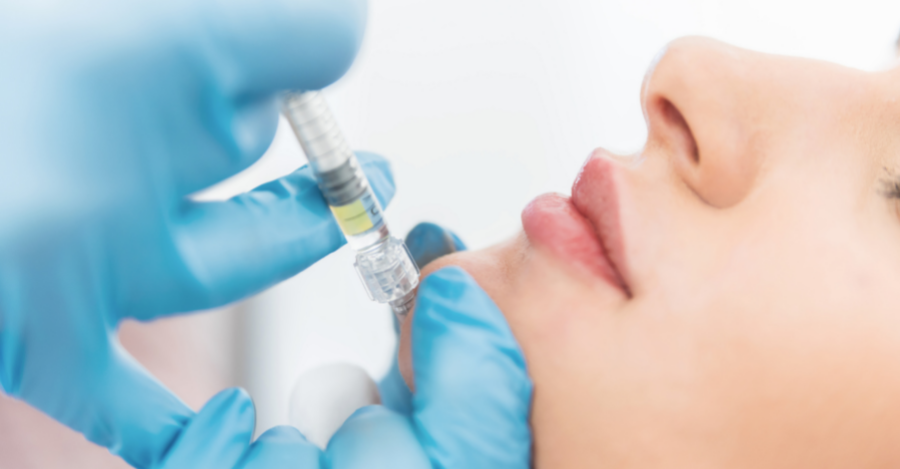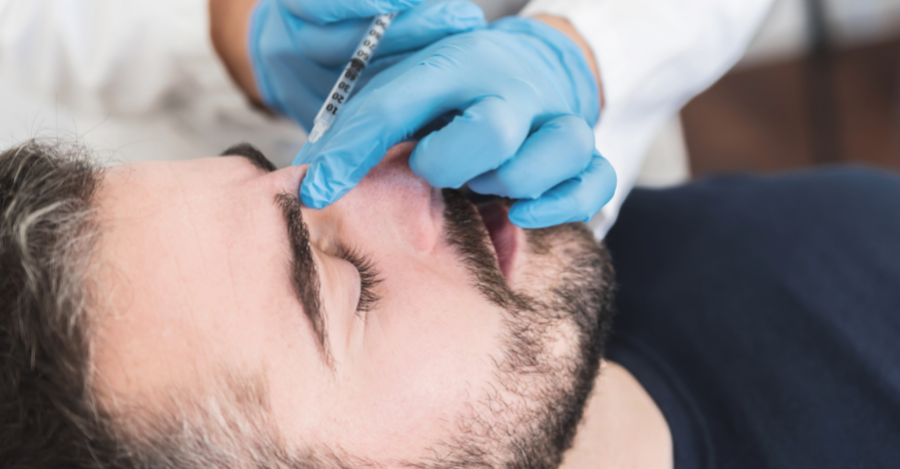 Dermal filler injections are a great way to quickly, and safely restore volume and fullness, provide contour and shape, and fill in facial wrinkles. Dermal fillers help to reduce facial lines, deep folds, and other unwanted features. The most common form of dermal filler is Hyaluronic Acid fillers. Hyaluronic acid is naturally produced in our skin, but depletes as we age. Hyaluronic Acid fillers can help plump up, and hydrate the skin, provide contour, and improve the appearance of lines and wrinkles. Most fillers have lidocaine mixed into the product, to provide a more comfortable treatment. These fillers are a great option for the following areas:
Cheeks
Chin
Jawline
Lips
Hands
& More
At Skin Medic, we offer a variety of Hyaluronic Acid fillers, including Belotero®, Restylane®, SkinBoosters™, Juvederm®, Stylage®, and Teosyal®
We also offer Radiesse® Calcium Hydroxylapatite fillers, which are excellent for facial contouring, and volumizing, as well as to stimulate collagen.

G.B.
Barrie, ON
I've been going to see Marcelle Caruana – RN, CANS for Botox/Dysport and Juvederm injections for about 13 years. I'm not one for needles, and Marcelle has always made me feel at ease through every part of the process, from consultation to that very first injection. One of the best things I like about Marcelle is that she never encourages more units/syringes, but suggests waiting to see the results, and if it's not to my liking, coming back in for more. I have more fullness in my cheeks, my "smile" lines are smooth, and the deep creases between my eyes are soft. I love my results- and fee I look more refreshed!

N.L.
Riyadh, Saudi Arabia
Marcelle Caruana RN, CANS has been performing my fillers and botox since 2005. I now work overseas, and once a year I return back to Toronto on vacation to see Marcelle for my Botox and fillers. Marcelle is very professional. I totally trust her skills and education in providing these injections. She has never stepped outside the boundary of her profession. She takes part in additional specialty training to ensure that her clients' best interest is recognized.

J.A.
Woodbridge, ON
Marcelle Caruana, RN, CANS of Skin Medic Ltd., is one of the most professional and knowledgeable nurses I know. She has been performing my dermal filler injections for about 7 years now. I appreciate her services and feel very confident when Marcelle, as a trained nurse, is performing my injections. She always provides the highest standard of care.

Sharon
Woodbridge, ON
Thank you again, Marcelle! I look and feel so much better! I'm 60 but feel like I'm 50! Marcelle , you are so gifted with your talents and I would not trust anyone else! Hugs! Stay Safe!
Frequently Asked Questions
You may also be interested in one of these effective treatments
Contact us for the Best Advice
Tuesday-Thursday: 9-5, Friday: 9-1